By Addis Moges
The Tigray Interim Administration has appointed Mebrahtom Kiros, an energetic and  experienced young man, as the top leadership, Chief Executive Officer (CEO) of  Dimtsi Weyane in the move the interim administration has been doing to reform media and other institutions in the region so that they can independently serve the people with social responsibility.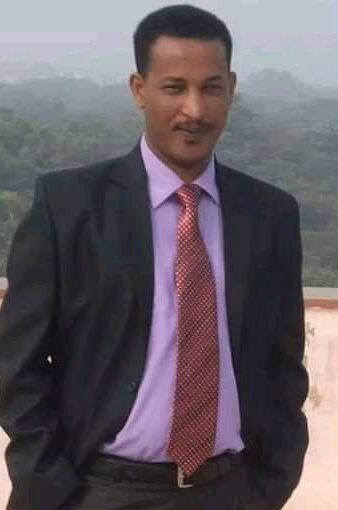 Kiros had served in various federal organizations in Addis Ababa since his first taking up on responsibility as soon as he got his first degree  in distinction  from Alamaya University and his Masters degree from India, Delhi University.
He then served in high-skill deserving positions in his youngest ages including in  the aged known Media:  the Ethiopian News Agency and the Ethiopian Press Agency as Deputy Manager for many years.
He made a significant contribution in reforming the Ethiopian Press Agency and had  got admiration and respect  by his colleagues  until he was replaced by Henok Syoum (PhD) following government changes in Ethiopia in 2018. He also served previous to those positions as a director in the Government Communication Affairs Office.  
Mebrahtu was an outstanding leader who thwarted corruption, misconduct, networking, malpractice at the Ethiopian Press Agency where he realized tangible changes.
Previous colleagues who have been working in the Ethiopian Press Agency witnessed that Mebrahtom has an integrity, self-awareness, learning agility, courage, respect, empathy, and gratitude fit for the position he was assigned.
He is the right person for such a position that he can shape the organizations making the essential reform decisions that keep the media house moving forward.
Based upon our decades of research and experience working with leaders at organizations around the world, we've found that the best leaders consistently possess certain fundamental qualities and skills, which Mobrahtom possessed.
He was serving as the Press Secretary in the Office of the President of Tigray since the aftermath of the two years' bloody war in Tigray that brought to an end as a result of the Cessation of Hostilities Agreement between TPLF and the federal government in Pretoria in November 2022.
People who know Mebrahtom expressed that the right person has appointed to the right position that there is hope remarkable professional reforms will be done so that institution will serve the public properly.